Welcome to the FAQ page of Bodyguards Bangkok! We understand that you may have questions about our services, and we're here to provide you with all the information you need. As a leading security agency in Bangkok, our team of highly trained and experienced bodyguards is dedicated to ensuring your safety and peace of mind. Whether you require personal protection, event security, or executive security services, our professionals are equipped to handle any situation with utmost professionalism and discretion. Read on to find answers to commonly asked questions and learn more about our commitment to your security.
#1: What is the nationality of your bodyguards?
Our specialized services cater to your security needs with our trained team of bodyguards. Our expert team comprises not only of highly skilled Thai bodyguards, but also foreign and expatriate bodyguards hailing from countries such as The United States of America, England, Scandinavian countries, Australia and many more. Our team is equipped with the latest tools and techniques to ensure your safety and well-being. Our professionalism and dedication to providing the best possible security solutions make us the obvious choice for those in need of protecting themselves or their loved ones. We assure you that you will receive top-notch service from our experienced team, ensuring that you can carry out your day-to-day activities with peace of mind. So, whether you are concerned about a potential threat to yourself or your loved ones, do not hesitate to contact us today!
#2: What is the minimum duration for which we can make a reservation?"
We are pleased to inform you that we offer a variety of reservation options to suit your specific needs and preferences. Please note that, as part of our standard policies and procedures, the minimum length of time that we accept for reservations is 3 hours. This requirement ensures that all of our guests have ample time to enjoy our facilities and receive the highest level of service possible. While we understand that this may not be suitable for everyone, we encourage you to consider the many benefits of reserving with us for at least 3 hours. We are confident that our experienced team members and top-quality amenities will exceed your expectations and offer you an unforgettable experience. Thank you for considering us for your next reservation, and we look forward to seeing you soon!
#3: How can I book a bodyguard?
Thank you for considering our services. We would be delighted to provide you with a proposal and quote for your event or client. In order for us to create a personalized and tailored quotation, we kindly request that you get in touch with us and share as many details as possible about your requirements. This will enable us to better understand your needs and preferences and ensure that we offer you the most appropriate and comprehensive solution. Our team of experts is dedicated and committed to delivering exceptional and memorable experiences, and we pride ourselves in being reliable and efficient. Once you contact us, you can rest assured that we will respond within 24 hours with a detailed proposal and competitive quote. We look forward to hearing from you and working with you to make your event a great success.
#4: Is your bodyguard certified?"
At our agency, we strive to provide our clients with the highest level of protection possible. That is why all of our professional bodyguards are not only certified but also come from a diverse range of backgrounds. We have individuals with experience in law enforcement, military service, entertainment, and more. This range of expertise allows us to match each client with a bodyguard that will best meet their specific needs and circumstances. Our commitment to personalized service means that we carefully assess each client's situation to identify the most important factors in their security needs. Whether you are looking for a bodyguard for a event, executive or VIP protection, or personal security detail, we can help you find the ideal fit. Contact us today to learn more about our range of services and find the perfect bodyguard for your needs.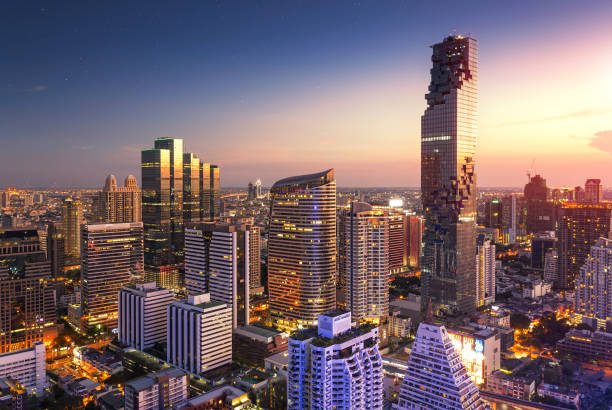 #5: Do you provide services only in Bangkok?"
Our company is proud to offer our extensive range of services to clients who require assistance all across the beautiful country of Thailand. Our highly skilled team of professionals are equipped to cater to your every need, wherever you may be located. So, whether you are situated in bustling Bangkok or on the serene islands of Phuket, we are here to help you with your requests. We understand that our clients might require our services at any time and any place, and so we make it our priority to be available and ready to assist you at a moment's notice. Whether it's transportation, translation, or any other service you require, we are dedicated to providing it to you seamlessly and efficiently. You can rely on our expertise and experience to deliver the best possible outcomes for your needs.
#6: Do you provide long-term bodyguard services?
We are thrilled to inform you that our exceptional range of services is offered to our valuable clients according to their specific requirements. We have flexible rates and packages available to best cater to your needs. You can select from our wide selection of hourly, daily, and monthly rates, depending on the duration and frequency of your requirements. Our aim is to ensure that we offer convenience and stress-free services that align with your unique preferences. We guarantee that you will have a remarkable experience with our team and that our rates are highly competitive in the market. We appreciate your time and investment in our services, and we look forward to serving you with utmost professionalism and excellence.